As a Financial Coach Master Training (FCMT) member, upon completing Lesson 2 of the Financial Coach Master Training Program, you receive one free year of Ramsey+! Take the time to write down your access code as it will remain valid until you decide to activate it. To retrieve your access code and activate your free membership, follow the steps below:
1. Sign in to fcmtonline.com where, on the "Progress & Rewards" page, you'll see a progress bar with icons beneath. This is where you'll find the Ramsey+ reward:

2. Click on the "View Reward" and it will redirect you to a page with your activation code.
3. Click the "Sign Up for Ramsey+" button and it will take you to the Ramsey+ redemption page.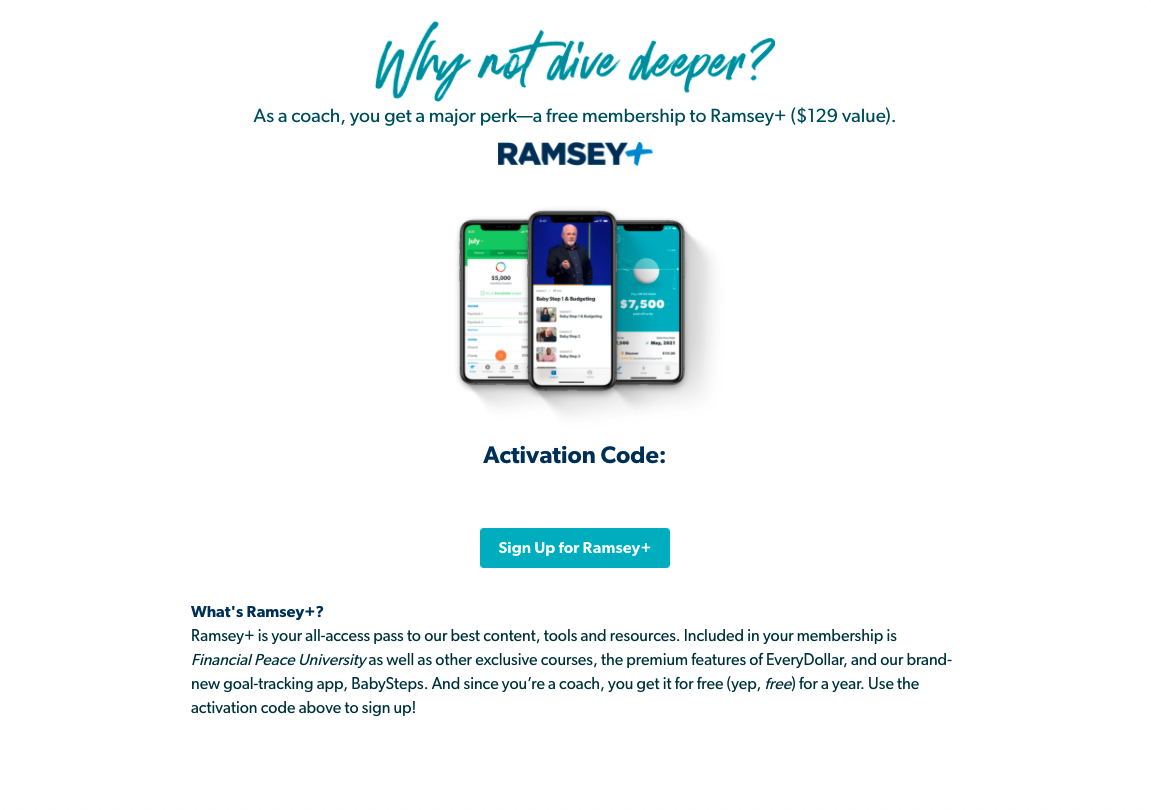 4. Click the yellow "Redeem" button on the Ramsey+ redemption page (your activation code should already be filled in). This will take you to the Ramsey+ sign-in page.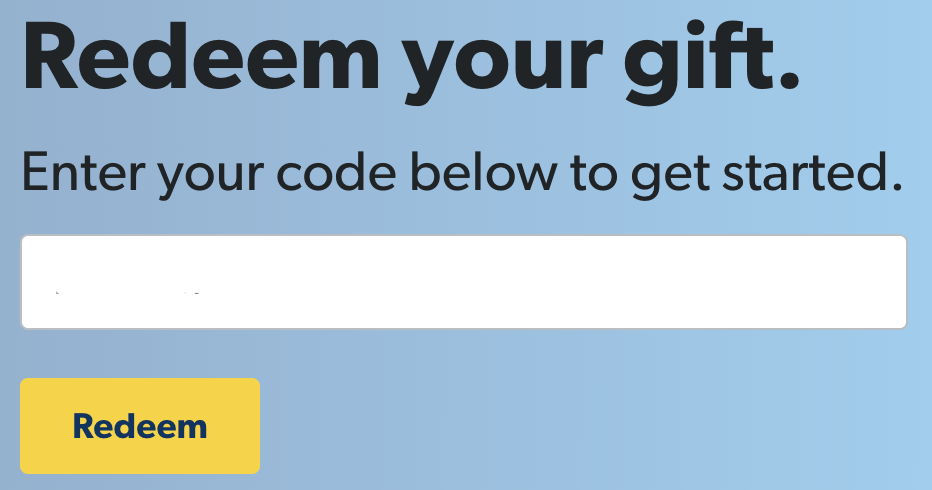 5. Follow the sign-in instructions using your FCMT email and password.

6. Once you have reviewed the details, click the blue "Agree and Subscribe" button.
You will be redirected to ramseyplus.com where you will have full access to all things Ramsey+ for one year. Hooray!