If you'd like to change the name associated with your FCMT Account, you can do this by heading to account.ramseysolutions.com and click Update Profile.
Once there, click on the Update Profile button. You'll be directed to the "Personal Information" page.

Enter the name you wish to be displayed on your account and click "Update Profile".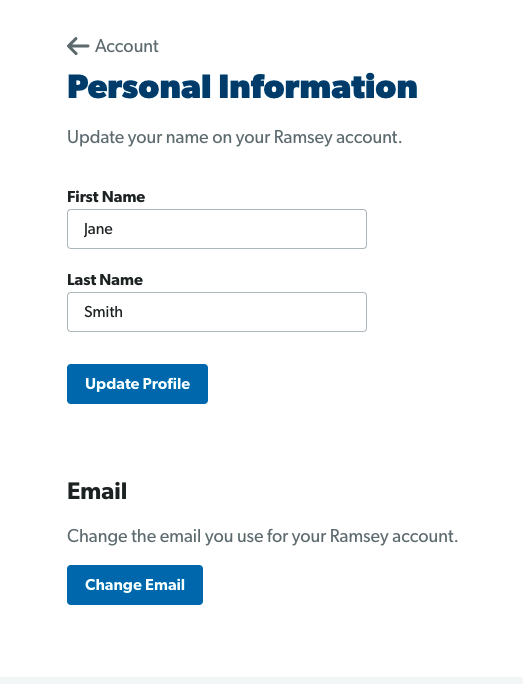 You're all set! This change of name will update across the entire Ramsey ecosystem
If you still experience an issue after trying these steps, we want to help! Submit a request HERE and our Customer Success team will happy to assist you!