To access the Goal Calculator within your Ramsey Coach Dashboard, you can navigate to ramseycoach.com and click on the My Client Goal field to begin. To access this via a direct link, you can use this link: https://ramseycoach.com/business_goals/new.
Once there, you can enter the information required to start setting your goal! The first thing you'll want to do is fill out the information within the "Your Business Information" field. It will look something like this: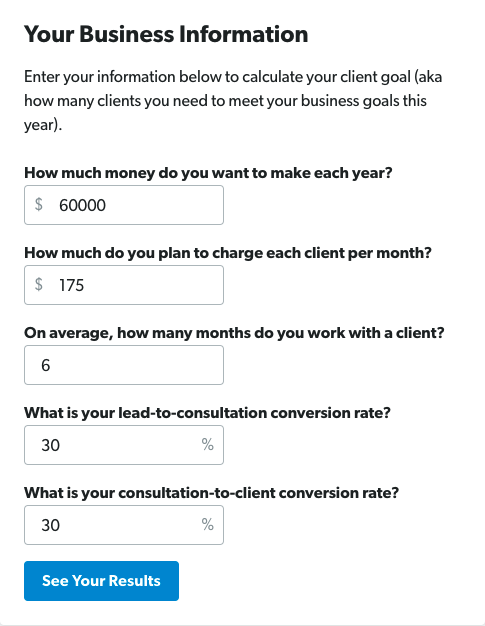 Please note: These numbers are meant to be a placeholder for this example, these numbers can be created by you in your dashboard.
Once you've created your business information, you can select "See Your Results". This field will show you how many clients you'll need to have, how many consultations you'll need to hold, and how many conversations you'll need to have. Please check out the screenshot below to see a breakdown of our results from above: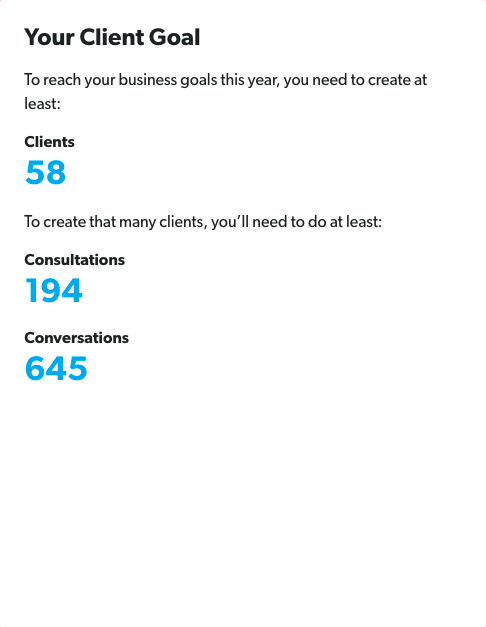 The last panel on your Goal Calculator is "Your Weekly Plan". This will show you what you need to do to reach your business goals in the next year! See below: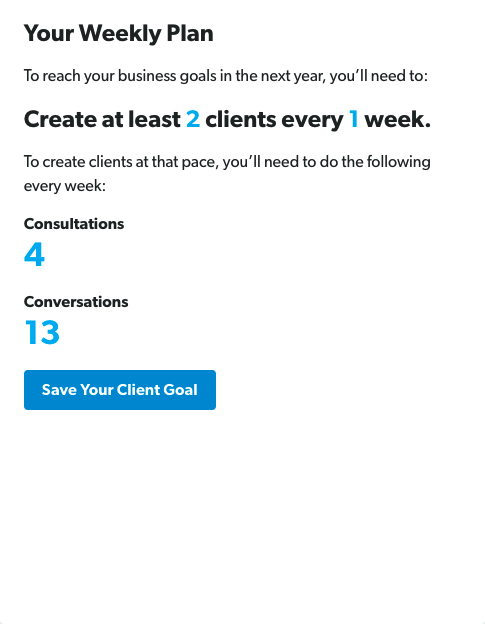 Just like that you've added your Goals and you can head back to your Ramsey Coach Dashboard to check it out and see your progress as you add consultations, clients, and conversations to your Goal Calculator!