After you completed the final lesson, you should have unlocked your FCMT Certificate. Congrats Coach!
You can find this by heading to the "Progress & Rewards" tab of fcmtonline.com. You can also head to the "Lessons" tab, scroll down past Lesson 15, and locate the button that says "FCMT Certificate" (see screenshot below for reference).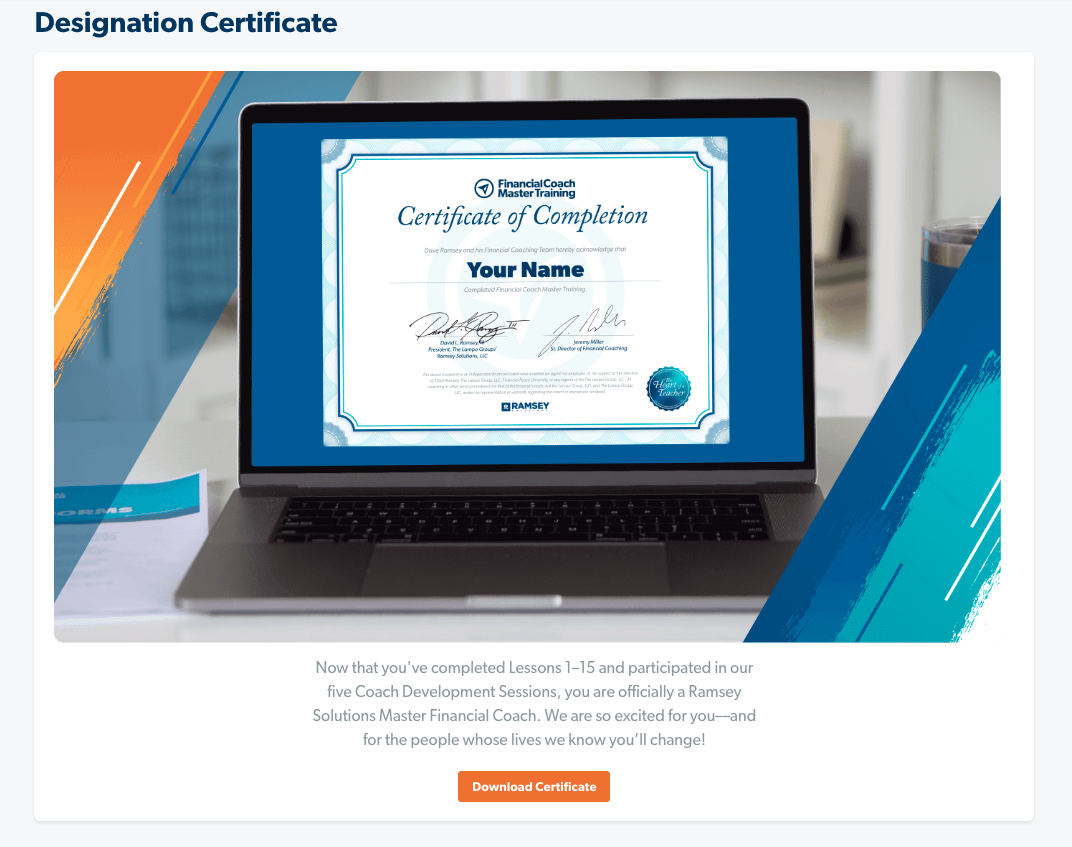 This certificate can be used on any marketing materials that you'd like to add it to. You can print it out and display, add it to a website/Linked In, etc. Also, you can now use the designation of a "Ramsey Solutions Master Financial Coach".