Do you have a goal for your new coaching practice but you aren't quiet sure how many clients you'll need, how long you should have clients for, what to charge, etc. The list goes on and on, trust me... we get it!
These crucial questions that every coach has about reaching their business goals is exactly why we created the Business Goals Calculator and put it right there in your Ramsey Preferred Coach dashboard!
So, how do you access the Goal Calculator?
Great question! Simply, go to ramseycoach.com and click on the Large box in the middle of the screen that displays the goals calculator! Or you can click HERE!
Once there, you can enter the information required to start setting your goal! The first thing you'll want to do is fill out the information within the "Your Business Information" field. As you fill out the information the "Your Client Goal" numbers will continuously update with the changes that you make, showing what you will will need to do to reach the business goal that you have set.
In the "Your Client Goal" section you will see a dropdown menu that will allow you to toggle the client plan that you need to accomplish your business goal between: Your Yearly Plan, Your Monthly Plan, and Your Weekly Plan.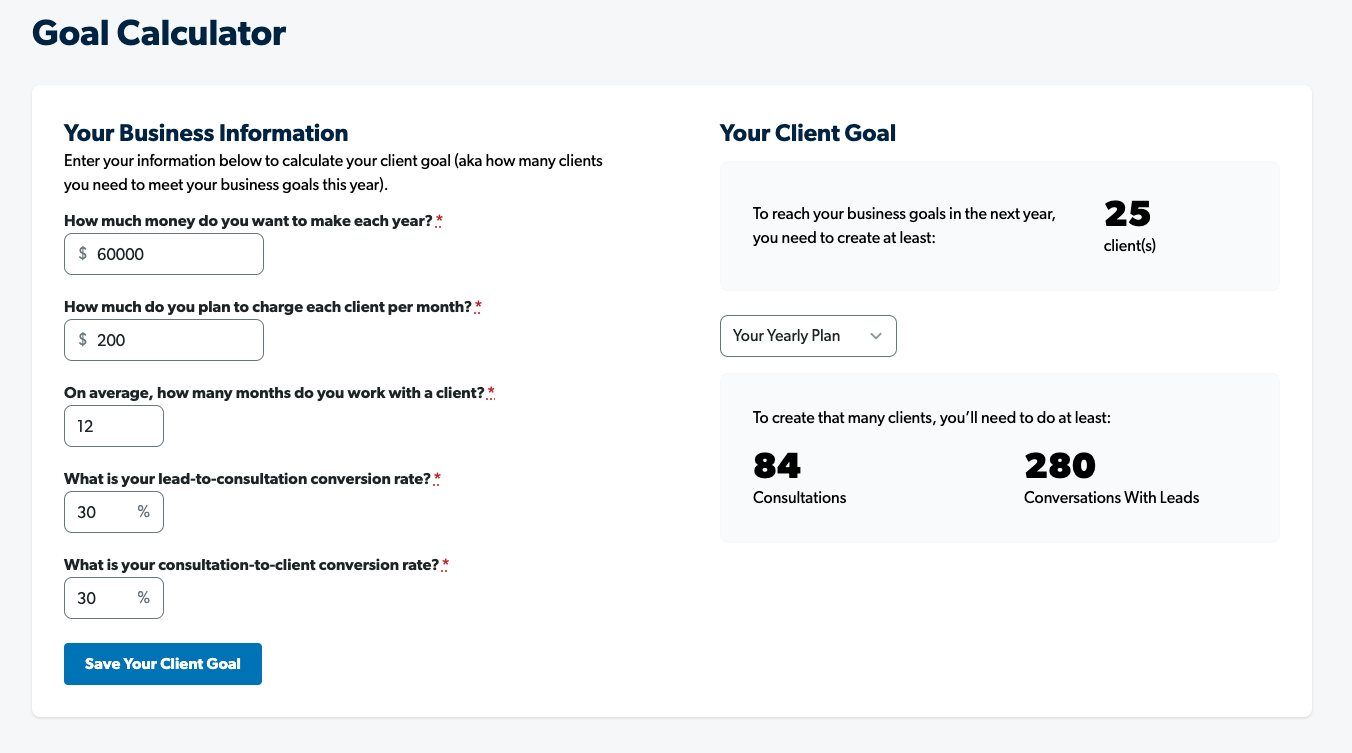 Please note: These numbers are meant to be a placeholder for this example. These numbers can be created by you in your dashboard.
Once you've created your business information, you can select "Save Your Client Goal".
Just like that you've added your Goals and you can head back to your Ramsey Preferred Coach Dashboard to check it out and see your progress as you add consultations, clients, and conversations to your Goal Calculator!